Have You Tried Glamping in New South Wales? Try Sierra Escape
If you are looking for a holiday getaway that combines the fun of camping and the comfort of luxury accommodation, you should visit Sierra Escape glamping in New South Wales. Located just 20 minutes from the town of Mudgee, our tents provide you with the best way to unwind and enjoy a peaceful environment.
Tips for Getting More Value Out of Glamping in NSW
Glamping is a fantastic adventure. Here are some helpful tips to help you appreciate your time away:
Plan to stay for a few nights: Our glamping site in Australia NSW is focused on providing you with the opportunity to get away from the usual chaos of life and recharge your batteries. When you book your stay with us, plan on staying at least a couple of nights to relish your surroundings.
Limit your use of electronics: To get the most out of your stay at one of our glamping sites in NSW, why not try to unplug from technology and enjoy the atmosphere around you? Instead of focusing on posting on social media, shift your attention to making memories that you will keep for a lifetime. It's important to keep in mind that while our tents have places to charge electronic devices, we cannot support accessories such as hair dryers or straighteners.
Try something new: We're close to a variety of fun activities in Mudgee. Make sure that you take advantage of your extraordinary time with us by booking a helicopter ride or touring the splendid wineries in the region. We're always happy to help you plan your time in Mudgee – many activities can be booked on our website when you book your stay!
What You Can Expect from Glamping Sites in NSW at Sierra Escape
Every detail of our glamping site provides you with the opportunity for a unique experience. When you stay with us, you can always anticipate:
Ideal location for couples: If you are looking for a special place to escape with your significant other, our tents provide the perfect destination. Our tents are specifically designed for couples to indulge in an intimate glamping trip in NSW with all the privacy you need.
Lodgings ready for you to use: Regardless of which tent you choose, upon your arrival, you will find it stocked with pantry supplies, sheets, and towels to make your stay comfortable. When you are ready to emerge yourself in total relaxation, use some of our bath salts in a warm tub.
Australian wildlife sightings: Our tents are spread out across 280 acres filled with animals native to Australia including kangaroos, birds and deer. Don't be surprised to see one grazing near your tent in the morning or evening.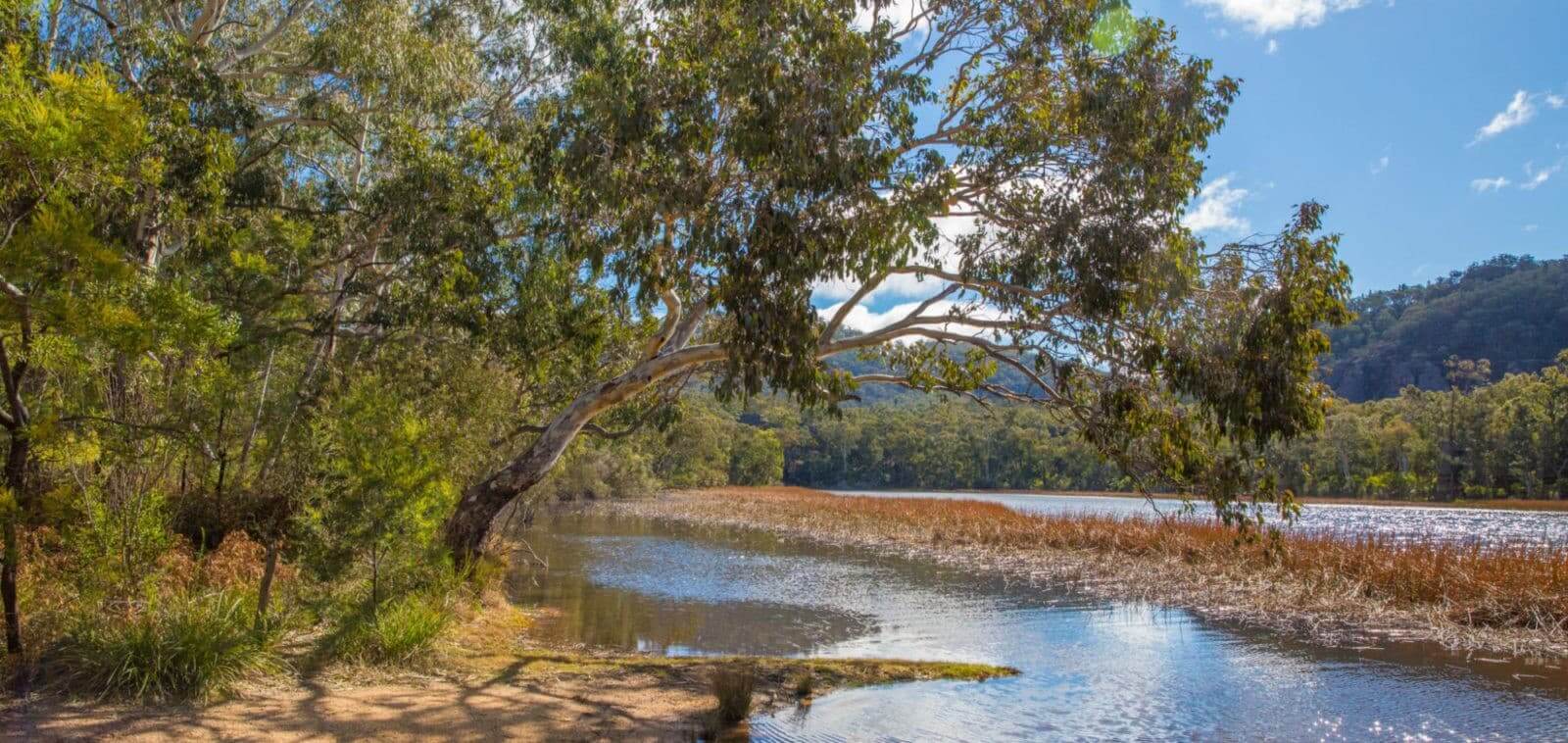 About Sierra Escape
Sierra Escape offers you the ultimate glamping holiday. The rolling hills combined with magical sunsets will make your trip memorable. The Sierra Escape team strives to supply you with the essentials that you need to love your time spent in your tent and the great outdoors.
Reach out to us at any time to book your stay with us. We look forward to assisting you in planning an awe-inspiring retreat.